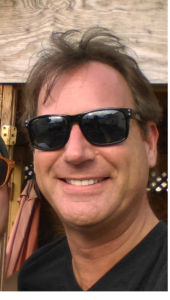 Doug Zandstra is a Certified Public Accountant, Certified Fraud Examiner and Enrolled Agent with offices located at 29 Pearl St, NW, Suite 225 Grand Rapids, Michigan  49503
We specialize in accounting and tax preparation for small to medium size businesses and individual income tax preparation.
We also do project work such as :
IRS Negotiations and Representations
Back Tax Returns Catchup
Income Reconstruction for Divorce and Child Support
Professional Speaking Engagements Include:
 The Fraud Triangle – The Fraud Octagon
Embezzlement Recovery Techniques
Fraud – Capture the Red Flag
What we do differently is that we are paperless or "green".  This is a tremendous benefit to our clients.  All income tax documents, such as W-2's etc.. are stored securely at our line site, thus our  clients have 24/7 access to their tax returns and tax documents, – anytime and anywhere.
The savings in paper, filing and file cabinets is tremendous, this translates into reduced costs for tax preparation. This also has the added benefit of keeping our firm highly organized and efficient.
Personal
My accounting career began in 1992, as a graduate of Calvin College, A CPA, CFE and EA licenses.
I am an avid runner – running 2 – 3 miles every day.
Single with 2 grown sons and grew up in Grand Rapids.
Day trading is still a mystery.
I used to have a sideline catering business roasting pigs for weddings and graduation parties, as well as winning a few awards at the State of Michigan Barbecue competitions.
I like to play racquetball, garden, and travel.
In the summer, if it is nice out, I can be found at the beach.  Being self-employed does have a couple of advantages.
When I am out an about – I see the world for what it is.  There are simple solutions to big problems.  I can't change anything, just perhaps give an opinion and advise…  I deal with fraud, theft and anything related to financial crimes.  This is classic prevention method  .  …<<<  HERE   >>>
Also, I volunteer at the local hispanic center assisting with resolving tax problems and immigration issues.  If you do not think that you can afford our services, sign up for a free appointment at <<Roosevelt Park Ministries>>